The recent release of Spot Assist brought some interesting points. First, what weather station to use. There is the geographically closest station, which, in theory must be the best. But some pilots think otherwise. The most recently updated station? The one that people trust? Looks like there is no agreement. But it made me think, that there must be a way to switch between them. And this is a new feature #1.
As people start using Spot Assist, there were questions about their home drop zones: "The landing area is wrong", "Drop Zone is not where it is supposed to be", "How do i add my drop zone?". And this made a new feature #2. Edit your home drop zone data, drag a landing target to a perfect spot. And exciting part is: your drop zone data and location will be crowd-sourced, and will become available to other people.
And another very important new feature is a world wide improvement on weather data coverage. My friends coming from Panama boogie were scratching their heads: how come the temperature at the surface is -1C? Yep, there was a weak coverage. Now it is much more complete. South America. Europe. US. Australia. New Zealand.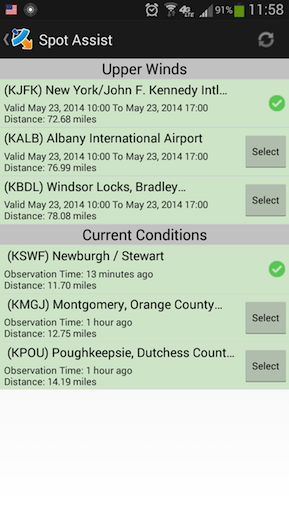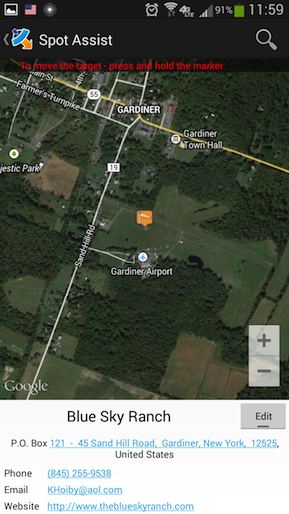 Happy jumping and Blue Skies